What's Your Home Worth?

Get a free comparative market analysis of your home's worth sent to you with no obligations.
These are challenging times, and it's more important than ever you buy and sell real estate wisely. You know that there are a lot of homes for buyers to choose from, and you need professional advice and guidance to buy right or get it sold fast. Help in navigating the challenges of short sales, bank owned properties, and foreclosures is essential, and how will you know if an existing home is offered at the right price?
The real estate landscape in 2011 is vastly different than the bustling past of just a few of years ago and yet, there are truly the greatest opportunities of our generation in this market, and I can help you find them.
1)

Over 20 years of business and negotiating experience.
2)

I am a full time Realtor spending well over 40 hours per week working in and studying our market.
3)

I spend time and resources each month for national coaching from highly trained instructors who provide a view of what is happening and working in other parts of the country, and how to apply this to our local market.
4)

I attend national, regional, and local training sessions to ensure that I am well equipped to serve the needs of my clients. (I just returned 9/23/09 from a 2 day training conference covering everything from property valuation in today's market to how to navigate short sales and Bank owned properties)
5)

I teach property valuation to new and experienced agents from all firms in the classroom 9-10 times per year.
6)

I maintain all my professional memberships in national and regional Realtor Associations.
7)

I lead with integrity and hard work, as well as maintain relationships with true professionals in the home inspection, lending, home repair, and legal communities who can serve my clients with equal integrity and hard work.
In short, I am committed to providing you the highest level of professionalism, advice, and knowledge because I understand how important this home buying or selling decision is for you.

Our Services:HomeValuation and property sales, Buyer consultation and sales, and alternatives to foreclosure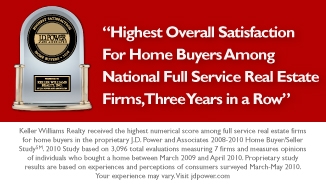 If you are searching for a home!, I have several buyer tools available that will help save you a considerable amount of time. I can customize a list of homes that meet your criteria. I can send this list to you by filling out a New Listing Request, fax or meet with you to pick them up at my office. Let me do the work for you so you can concentrate on homes that meet your specific criteria. This is the most important decision of your life. Please don't make the mistake of driving around finding homes and then calling the seller's agent to purchase your home! Don't take any chances! Let me represent you as your buyer's agent.

If you are here because you are searching for a realtor to sell your home...look no further! The first step is to get yourFree Home Market Analysis; then take a look at my seller reports . I also have extensive marketing programs for my sellers that help us get your house sold for a top price.

Whether you are buying or selling a home, I am here to provide you with the necessary tools an information to make a well informed decision.

Keller Williams Realty
(704) 942-1641


[email protected]





WELCOME to JohnRobertsProperties.com the real estate website for John Roberts with Keller Williams Realty working both Carolinas in and around The Charlotte area. Check out our exclusive Points of Charlotte interactive map.

All my listings are featured on: